Submission is closed.
Thanks to all participants. A lot of tracks have been great. 
Our three picks & the grand prizes are:
We will show you the winning tracks once we complete their sound.
10th Anniversary Giveaway
It's been 10 years since Plugin Music School began teaching aspiring music producers to make their best electronic music. We're celebrating our 10th anniversary with a special series of captivating contests and exclusive giveaways. Get the goods before they're gone!
Submit your techno track for a chance to win professional mixing, mastering, or both! (valued at €435) Our expert team will listen carefully to each submission and choose three outstanding tracks for free mixing and mastering, to make your techno track sound the best it can be.
Rules
Submit your techno track as a full song in a single audio file using Soundcloud link (or similar) in the submission form below.
Submit pre-master/ mix-down version
Contest runs from July 12th, 2023, to July 31th, 2023.
Your privacy is number one and we won't share any tracks with anyone without your permission.
Limit one track submission per person.
Additional prizes
confirm your giveaways in the submission form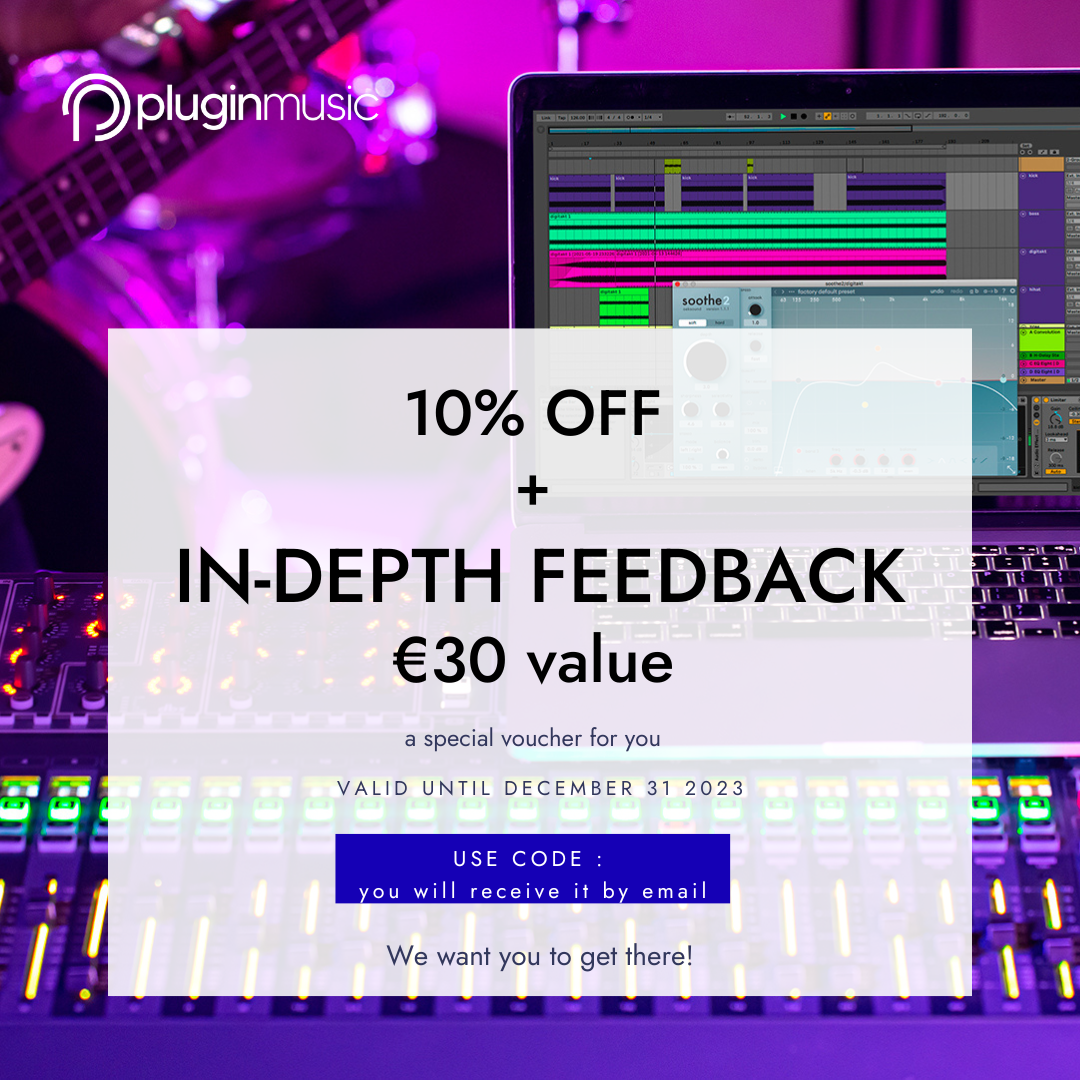 Meet the judges
These esteemed producers will each pick one track to keep selection fair.
Mattias Fridell 
DJ/ producer, actively involved in the techno scene since the late '90s with numerous records released under his name. Works as a mastering engineer.
Michal Basar
Techno & Ambient producer, mixing engineer and mentor
Marek Zrubak
Mixing engineer, sound designer, composer.
Winners will be announced on August 3rd, 2023. If your track is selected it will also be publicly showcased on our website (with your permission), to put your talent and techno music front and center.