Learn deep techno sound design, composition, mixing and beyond
We're stoked to bring you the first episode of Techno with–

a part-webinar, part-interview series, with plenty of headroom for your questions and discussion with fellow producers. This is your chance to ask any burning questions you have about producing techno music—and get a straight answer.
Get up close and personal, virtually, with incredible producers to learn
How they make techno

The plugins they use and how they use them

How they design sounds

How they compose and arrange a track

And everything else relevant to music production, performing, releasing music and more!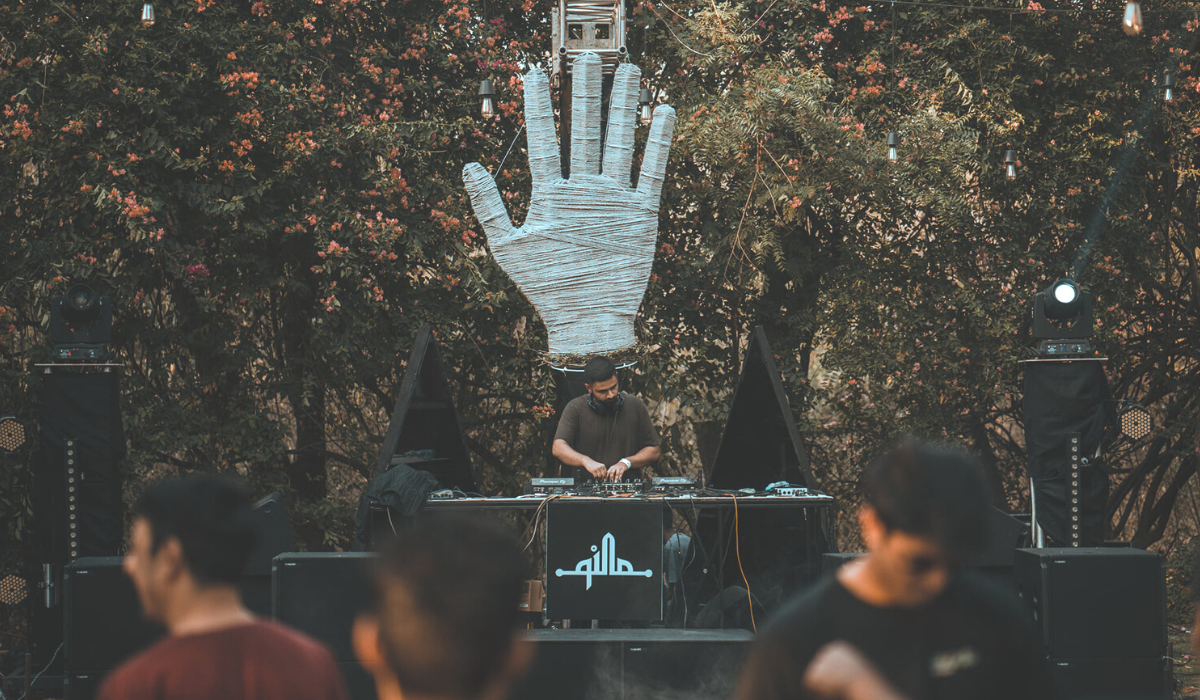 Vishal Unni – deep techno producer from Bangalore, India
Vishal is a producer and DJ that is helping to shape the deep techno scene in India by performing regularly at gigs across the country. Several of the country's musical influences can be heard in the character of his compositions. Besides performing and producing, Vishal has also found his passion in teaching music production. Around the last year, he joined Plugin Music as a mentor for 101 and soon, group classes.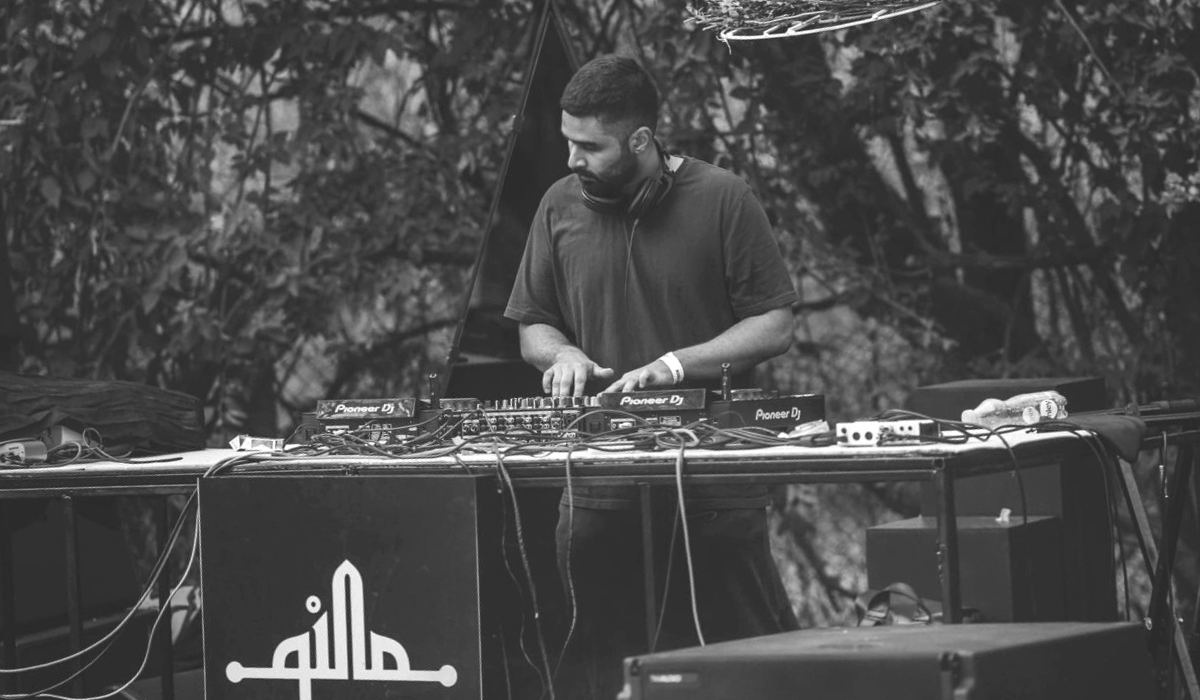 "Vishal is patient and helped answer all my queries. I had many questions, which were answered without any hesitation.
"
Producer / Techno 
About
Techno with is an online workshop and interview series made for music producers. Techno knows no bounds. People dance till the early hours of the morning all around the world without caring about the pretensions that divide us. It's all about the music and connecting with the people who love it. If you feel the same way, this is for you. Its goal is to make better producers by sharing the know-how, techniques and tricks from the best artists. You ask the questions—they listen and answer. Producer, engineer and Plugin Music founder, Michal Basar, will guide the workshop, interview Vishal and encourage folks to talk, ask and share.

Deep Techno with Vishal Unni is for everyone who wants to:

Gain deep insights into music production

Learn relevant sound design and mixing techniques from a pro 

Make friends with like-minded producers around the world you can share tips with and promote each others music

Have fun while being productive and learn new things
Whether you're a beginner or a sound design beast, you'll gain something from this workshop. You can learn and share knowledge too.
What do I need for the workshop?
A pair of reliable headphones and a device with internet. Do your best to be in a quiet environment to respect your online friends during the event.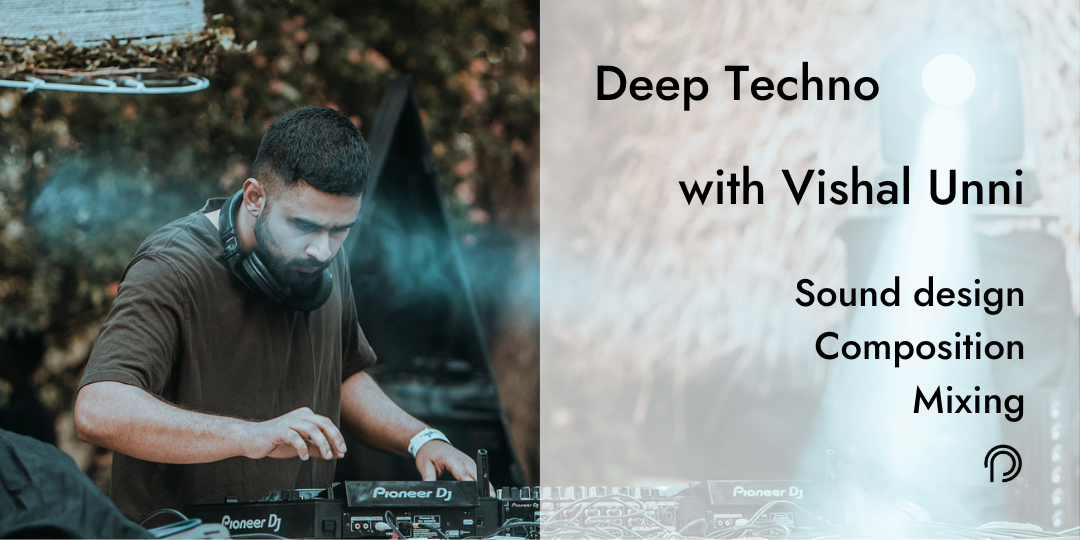 Date: 3th of November 2022, Thursday
Time: 19:00 CET (Central European Time)
Cost: free
Platform: online via Zoom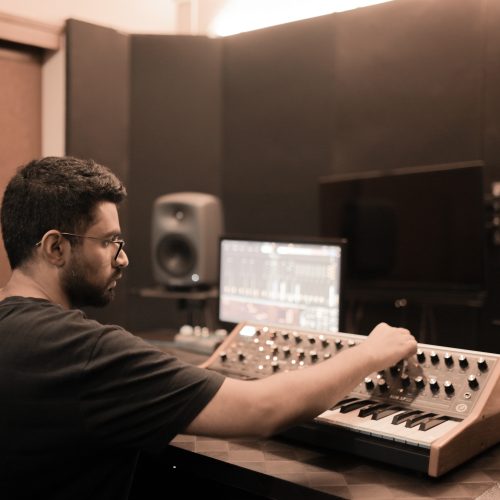 Techno With Vishal Unni, moderated by Michal Basar
Guest – Vishal Unni
Established music producer and DJ based in Bangalore India is specialized in deep techno. He has been releasing music at records labels like well-known Qilla Records, Aedi Records, or Techgnosis.
He is also a full-time 101 mentor shaping his methods to teach music in a very effective way. The same goes for Michal.
Moderator – Michal Basar 
The founder of Plugin Music is based in Rotterdam, where is also located the headquarter of pluginmusicschool.com
Michal is a mixing engineer and mentor. His background is in performing live, organising parties and educational events. 
Free sign up for Deep Techno with Vishal Unni
Listen to music from our guest
Looking forward to seeing you all!
Much love 
 Team Plugin Music